World Book Day

This year we celebrated World Book Day by dressing up as our favourite story characters and joining in with lots of fun reading activities! We had a visit from Liverpool poet Levi Tafari. Levi delivered an amazing assembly with lots of rhythm that we all got to join in with. Followed by some writing workshops with pupils in which they wrote their own poems!
Below are some pictures from our fabulous day, the poems some of our pupils created in their workshops, as well as Levi's amazing World Book Day rap featuring Redbridge!

Visit Levi Tafari amazing web site for more information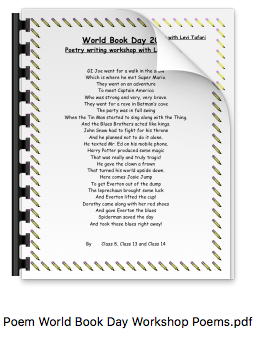 Levi Tafari performing World Book Day Rap

Video not working please click on this link.
How to use:
1. Hover over the image and click an arrow to change to the next image.
2. Click on a thumbnail to view a larger image.