Liverpool Active Promise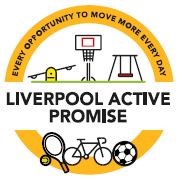 As part of the Liverpool Active City Strategy the Council, on Wednesday, launched the 'Active Promise', which is an ambitious plan to encourage all young people in the city reduce the time they spend being sedentary and increase the amount of time they spend being active. As part of the, 'Active Promise' schools are committing to increasing the amount of physical activity pupils take part in and to work with families to encourage physical activity at home as well. We have always been an active school and our pupils were involved in the launch event as well as contributing to a video to promote the, 'Active Promise'. We are all going to try even harder in school to get more active and healthy and hope families will also join us in our health drive! We hope you enjoy our short video!

Video not working ?

Please click on this text to watch the video on your Android or Apple devices.